10th meeting of the Focal Points for SPAs (Marseilles, France, 17 - 20 May 2011)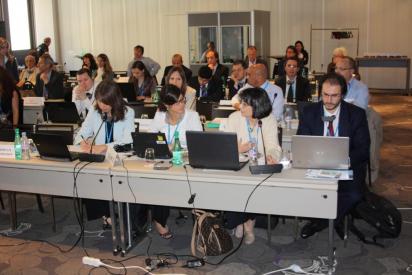 Tenth Meeting of Focal Points for SPAs, Marseilles 17-20 May 2011
On May the 17th to 20th, 2011 the Regional Activity Centre for Specially Protected Areas organized the 10th meeting of the Focal Points for SPAs in Marseille (France) at the Mercure Marseille Centre hotel (1, Neuve Saint Martin Str. – 13001).
The Centre seizes this opportunity to thank the French Authorities particularly the Ministry of Ecology, Sustainable Development, Transportation and Housing, the "Mairie de Marseille" and the "Conservatoire du Littoral" for their support and collaboration.
The documents for this meeting are available under this link.