SPAMIs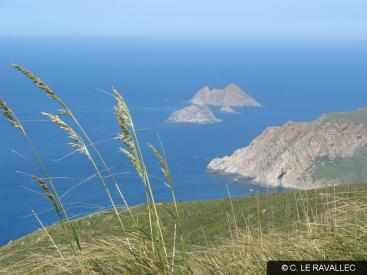 Through the Protocol concerning Specially Protected Areas and Biological Diversity in the Mediterranean (SPA/BD Protocol), the Contracting Parties to the Barcelona Convention established the List of Specially Protected Areas of Mediterranean Importance (SPAMI's List) in order to promote cooperation in the management and conservation of natural areas, as well as in the protection of threatened species and their habitats. The conservation of the natural heritage is then the basic aim that must characterize the SPAMIs.
According to the provisions of the SPA/BD Protocol, SPAMIs may be established in the marine and coastal zones subject to the sovereignty or jurisdiction of the Parties and in areas situated partly or wholly on the high sea. The SPAMI's List may include sites which:
are of importance for conserving the components of biological diversity in the Mediterranean;
contain ecosystems specific to the Mediterranean area or the habitats of endangered species;
are of special interest at the scientific, aesthetic, cultural or educational levels.
The SPA/BD Protocol provides the criteria for the choice of protected marine and coastal areas that could be included in the SPAMI's List (Annex I of the SPA/BD Protocol) as well as the procedure and the stages to be followed with the view of including an area in the List (read more about the procedure).
According to the provisions of the SPA/BD Protocol, all the Parties to the Protocol are committed to respecting the protection and conservation measures defined in the proposal for inclusion.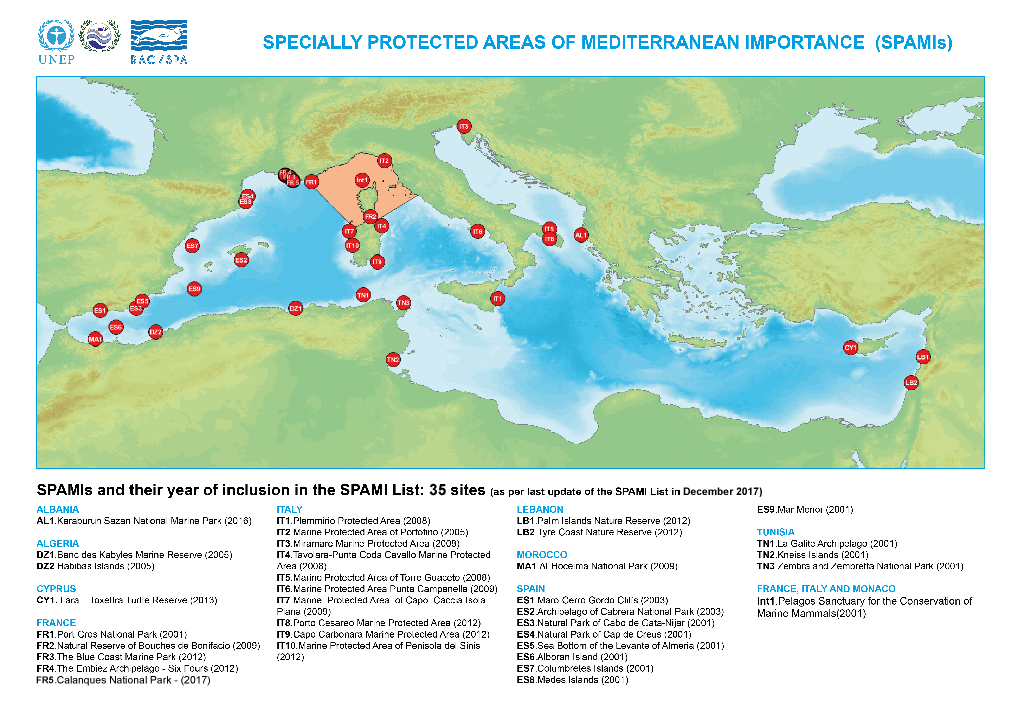 Since the 20th ordinary meeting of the Contracting Parties to the Barcelona Convention and its protocols, the SPAMI List includes 35 sites, among which one encompasses an area established also on the high sea: the Pelagos Sanctuary for marine mammals.
Albania
Lebanon

Karaburun Sazan National Marine Park

Tyre Coast Nature Reserve
Palm Islands Nature Reserve

Algeria
Morocco
Cyprus
Spain

Lara – Toxeftra Turtle Reserve

France

The Blue Coast Marine Park
The Embiez Archipelago - Six Fours
Calanques National Park

Italy

Porto Cesareo Marine Protected Area
Capo Carbonara Marine Protected Area
Marine Protected Area of Penisola del Sinis - Isola di Mal di Ventre

Tunisia
France, Italy and Monaco
Read about the procedure for proposing an area for inclusion in the SPAMI List.