05/22: Addendum N°1 to the call for consultancy N° 19/2022_SPA/RAC_IMAP-MPA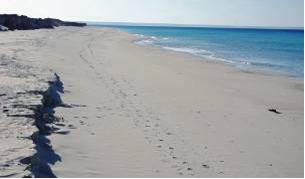 "Development of a Post-2020 National Strategy for marine and coastal protected areas (MCPAs) and other effective area-based conservation measures (OECMs) in the Mediterranean coast of Egypt"
NOTICE OF EXTENSION OF DEADLINE OF SUBMISSION
Following a request received regarding the call for consultancy N° 19/2022_SPA/RAC_IMAP-MPA to develop a "Post-2020 National Strategy for marine and coastal protected areas (MCPAs) and other effective area-based conservation measures (OECMs) in the Mediterranean coast of Egypt", UNEP/MAP-SPA/RAC informs all those interested consultants that the deadline to submit the offers is postponed.
The modification concerns the extension of deadline (article 3 "Submission" of the Administrative Specifications) as follows:
ARTICLE 3 - SUBMISSION (New)
Offers must be received electronically at the following e-mail address:
car-asp@spa-rac.org on 13 May 2022, at 23:59 UTC+1 (Tunis time), at the latest.
Proposals received after this deadline will not be considered.
The relevant consultants could consult the revised call for, consultancy in this link.