06/19: Call for Tenders SPA-RAC/MedKeyHabitats II Project n°6/2019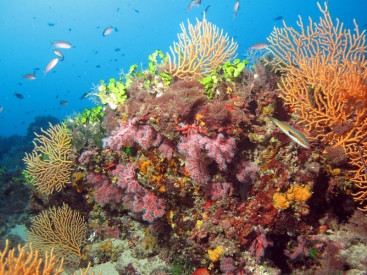 The Specially Protected Areas Regional Activity Centre (SPA/RAC) launches a call for tender for the Mapping of marine key habitats and assessing their vulnerability to fishing activities in Malta
The Specially Protected Areas Regional Activity Centre (SPA/RAC) launches a callfor tender (call for tender SPA-RAC / MedKeyHabitats II Project n°6/2019_SPARAC) for the Mapping of marine key habitats and assessing their vulnerability to fishing activities in Malta, in the framework of the MedKeyHabitats II Project, executed by SPA/RAC and financed by the MAVA Foundation.
The document of the call of tender is available at the following link.
More information about the conditions and eligibility of the call can be found in the ToRs document.
The deadline for submitting the full proposals is set to 04th Juillet 2019 at 23:59 (Malta time) at the following addresses: car-asp@spa-rac.org .
E-mails should have the following subject: "Call for tender/SPA-RAC/ MedKeyHabitats II Project n°6/2019_SPA RAC".
For any enquiry, please don't hesitate to contact M. Yassine Ramzi Sghaeir in charge of the Project MedKeyHabitats II on the following address yassineramzi.sghaier@spa-rac.org with Cc : car-asp@spa-rac.org, atef.ouerghi@spa-rac.org, amel.mechmech@spa-rac.org
For more information onthe MedKeyHabitats II project, visit this page.