04/19: Training Workshop on the use of underwater SeaExplorer glider for scientific missions.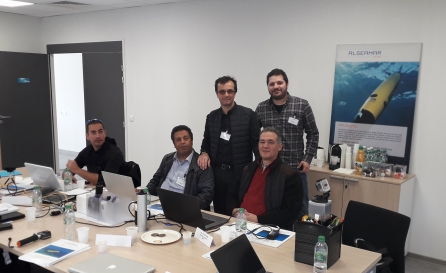 The EU-funded ODYSSEA Project held a training seminar on the use of the SeaExplorer Glider at the premises of the project partner ALSEAMAR in Rousset, France April 8–12, 2019
Developed by ALSEAMAR, the SeaExplorer underwater glider is an autonomous sensing platform designed to collect oceanographic data continuously down to 700m depth, over hundreds of kilometers and for several months.
The training aimed to enable technical staff of partners operating ODYSSEA observatories to learn how to setting-up, launch and recovery at sea, piloting and maintain the underwater glider ahead of the summer campaigns the eastern and southern Mediterranean Sea.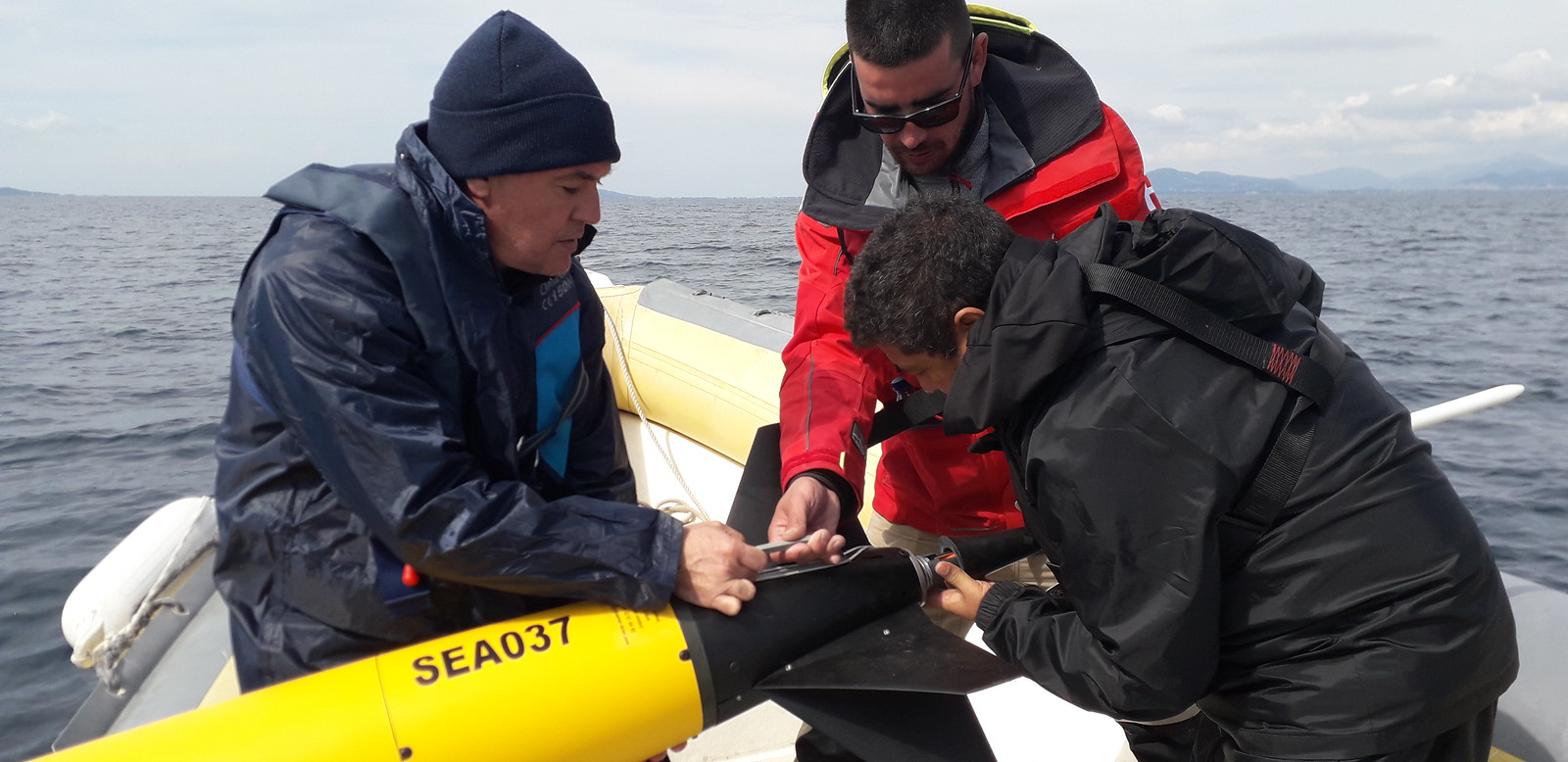 Theoretical and practical courses were delivered to trainees enabling them to gain a solid understanding and hands-on experience on how to prepare and operate the glider for scientific missions.
Photos of the training are available on the following link: https://flic.kr/s/aHsmCyWowF
For more information: http://odysseaplatform.eu
ODYSSEA project officer (SPA/RAC): slim.gana@spa-rac.org