10/18: Towards a better protection of the Kyparissia Bay in Greece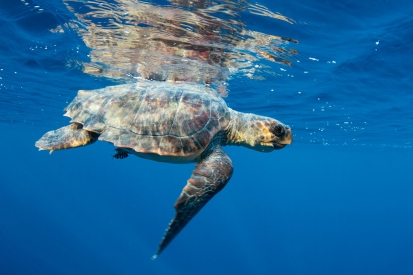 Α recently issued Presidential Decree establishes a new legal framework for the protection of the Kyparissia Bay, the second most important nesting area of the Caretta caretta in the Mediterranean
The Kyparissia bay is an important coastal habitat which is a part of the European network of protected areas NATURA 2000. Covering most of west Peloponnesus, it hosts the biggest breeding beach for Loggerhead turtle, a threatened species in the Mediterranean.
The key value of the area for marine turtles nesting has been demonstrated and proclaimed in the 1990s. However, the bay was subject over the years to various anthropogenic pressures, including illegal urbanization, undermining natural habitats.
The Presidential Decree follows a European Court of Justice judgement condemning Greece for failure to fulfil obligations and a Recommendation on protective measures by the Bern Convention at the Council of Europe but also to 30 years civil society efforts to protect the bay.
For more information, please read the joint Press Release issued on October 17th by 14 Greek NGOs regarding the recent issuance of the Presidential Decree for Kyparissia Bay.