07/18: Call for tenders to elaborate a data management strategy for SPA/RAC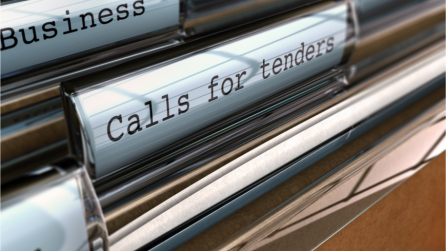 SPA/RAC launches a call for tenders to elaborate its data management strategy. The tender deadline is August 24th, 2018
The terms of reference are available at SPA/RAC website (only in French).
Offers should be sent by hand delivery or by Post-delivery to the following address:
Centre d'Activités Régionales pour les Aires Spécialement Protégées
Boulevard du Leader Yasser Arafat
B.P. 337 – 1080 Tunis Cedex – TUNISIE
The offer submission deadline is September 18th, 2018 at 5:00 pm, local time. Offers received after this deadline will not be considered.
For more information, you can send an email to car-asp@spa-rac.org with copy to Mr Dhia Guezguez dhia.guezguez@spa-rac.org, in charge of the project, 10 days before the submission deadline.
The questions / answers will be shared with all the bidders who expressed their interest to participate in the call for tenders by email.