06/18: SPA/RAC is recruiting a Project Officer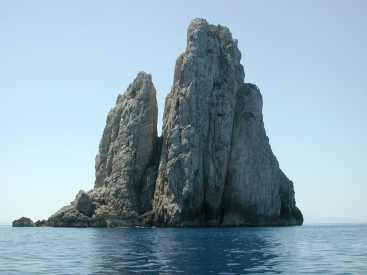 SPA/RAC is currently recruiting a Project Officer to support the implementation of the "Project to develop and strengthen an effective SPAMI management" (SPAMI Project).Candidates should send their application by e-mail no later than 8 July 2018.
The SPAMI Project is a bilateral cooperation project financially supported by the Italian Ministry for the Environment, Land and Sea (IMELS), and executed by SPA/RAC, under the overall coordination of the UN Environment / MAP Secretariat.
The project started in June 2018 and will be completed in December 2019.
Under the overall authority of SPA/RAC Director and supervision of the SPA Programme Officer, the incumbent will support the implementation of the SPAMI Project activities, as follows:
Develop and implement the SPAMI Project activities.
Implement and review/adjust the project planning and the complete project cycle fulfilling, including evaluation.
Overview the financial and administrative management of the project in accordance with the project plans and contractual agreements.
Prepare progress and terminal reports on the project activities in accordance with the project plans and contractual agreements, and the UN Environment/MAP policy and requirements.
Maintain constant communication and appropriate synergy with project partners, donors and stakeholders.
Prepare various written outputs, including letters, correspondences, terms of reference for consultancies and contracts, contractual agreements, background papers, training programmes, meeting agendas, working documents, reports, publications, speeches, presentations, and any other relevant document or written input needed for the proper project implementation.
Supervise, review and assess the quality/conformity of the reports, products and other deliverables, produced by consultants and other service contractors.
Design, organise and conduct meetings, seminars, training workshops, conferences, as required by the project activities.
Provide substantive support to meetings, workshops, trainings and conferences, by proposing agenda topics, identifying participants, preparing working documents and presentations.
Organise and participate in field missions and visits expected mainly in Mediterranean countries/MPAs.
Represent SPA/RAC at meetings and conferences, as required.
Make presentations and oral communications about the project progress, results and lesson learnt at relevant national and international meetings and conferences.
Appointment against this position is for an initial period of one year, subject to a probationary period of three months, and may be subject to an extension of one additional year.
Candidates should send their application by e-mail no later than 8 July 2018, to the following address: car-asp@spa-rac.org.
For more information, please download the announcement.