03/18: Call for application for the 1st ODYSSEA summer school operational oceanography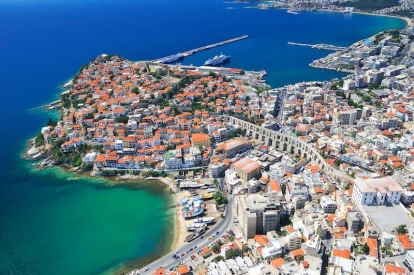 The first ODYSSEA summer school operational oceanography for science, business and society, will be organised in Kavala, Greece, from 3 to 12 September 2018
Organised by the ODYSSEA Project and hosted by the Democritus University of Thrace, the first ODYSSEA summer school aims to stimulate a scientific dialogue and create a learning experience about operational oceanography in the Mediterranean context.
More precisely, after the end of the program, the trainees, coming from both sides of the Mediterranean Sea basin, will be able to:
Understand the concept of operational oceanography
Use the ODYSSEA project platform for retrieving, managing and processing oceanographic and environmental data of the Mediterranean Sea
Explore the Copernicus Marine Environment Monitoring Service (CMEMS) products, learn the data and parameters provided, download and process these datasets
Retrieve and use satellite datasets and explore databases on the marine environment
Learn about the modern developments on marine instruments and sensors used in field sampling for operational oceanographic monitoring
Get acquainted with the use of operational forecasting mathematical models e.g., hydrodynamic, wave, water quality models, etc.
For more information, see the webpage of the event.
The selection of the trainees (min. 20-max. 25) will be carried out by the Program Scientific Coordinator. Please send a CV (preferably in accordance with the Europass template, see here: https://europass.cedefop.europa.eu/documents/curriculum-vitae/templates-instructions ) and a motivation letter (max 1 page) in English to apply for the summer school.
The deadline for the submission of applications is 20 May 2018. Applications should be submitted electronically to: mzoidou@windowslive.com
Registration and attendance of lectures will be free of charge. Students are required to cover all costs related to travel, accommodation, local transportation and other living expense.
SPA/RAC will fund through ODYSSEA project the participation costs of one selected applicant from each of the following beneficiary countries: Morocco, Algeria, Tunisia et Egypt.
Note that teaching will be in English.