02/18: The Marine turtles project presented in 38th international sea turtle symposium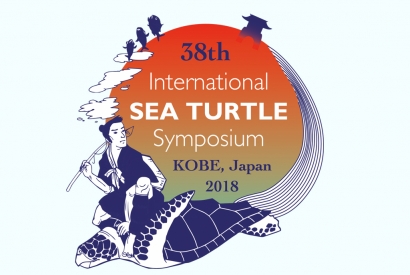 The Marine turtles project has been presented during the annual meeting of the IUCN specialist group organized within the framework of the 38th International sea turtle symposium in Kobe Japan (18-23 February 2018)
Coordinated by SPA/RAC and implemented with the partnership of ARCHELON, DEKAMER, MEDASSET, MedPAN, NMPZ, WWF Greece and WWF Turkey, the Marine turtles project aims to support the creation of monitoring networks and a sustainable management plan for the conservation of marine turtles and their habitats in the Mediterranean Sea.
This project has been presented by Imed Jribi, the project manager in Tunisia, during the Annual Meeting of the Marine Turtle Specialist Group (MTSG) of IUCN, organized within the framework of the 38th International Sea Turtle Symposium in Kobe Japan (18-23 Feb. 2018).
The Marine turtle project (Conservation of marine turtles in the Mediterranean region) is financed by MAVA foundation and will last 36 months, from June 2017 to May 2020.