06/17: Connecting people with nature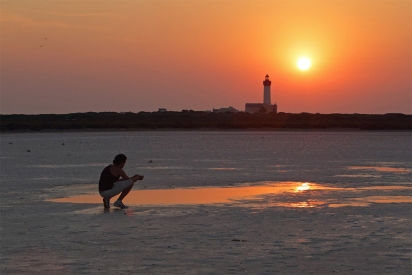 On 5 June, millions of people around the world celebrate World Environment Day - the global day for positive action to protect nature
This year, Canada hosts the official celebrations of the World Environment Day under the theme, "Connecting People to Nature". This message urges us to get outdoors and into nature, to appreciate its beauty and to think about how we are part of nature and how intimately we depend on it.
"Our entire modern life, with its skyscrapers and smartphones, stands on a delicate foundation of natural systems," said UN Environment chief Erik Solheim. "Today, these foundations are shaking, undermined by man-made climate change, deforestation and extinctions. No amount of advanced technology will save us if we destroy and pollute our natural lifeblood."
Numerous events are being organised across the world, in order to celebrate the World Environment Day.
Businesses, civil society organizations and ordinary citizens the world over have found thousands of creative ways to connect with nature and celebrate the environment.
More than twenty thousand schoolchildren, scientists, politicians and celebrities around the globe will attempt the world's largest BioBlitz between 1 and 12 June, aiming to document more than a quarter of a million fascinating creatures in their backyards, parks and natural reserves through the iNaturalist app.
Encouraged by UN Environment Goodwill Ambassadors Gisele Bündchen and Don Cheadle, social media users will be posting photos of their favorite natural places, in a bid to create the World's Biggest Nature Photo Album.
SPA/RAC produced in 2016 a documentary film on marine protected areas. This film shows the deep connection between men and sea. You can find it here. For your events, you can, if you wish, obtain copies of the DVD by sending a request to the secretariat of the center: car-asp@rac-spa.org
Source : http://worldenvironmentday.global/en
Photo: SPA/RAC, Louis-Marie Préau Kuriat 2010