05/16:Small islands, pioneers of sustainable development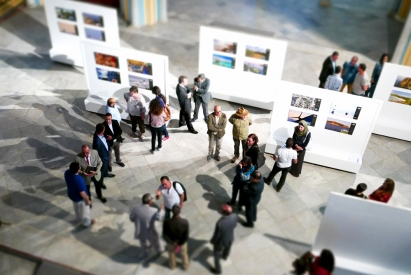 After France and Spain, Tunisia hosts from 30 May to 5 June 2016, the photo exhibition "Small Islands, pioneers of sustainable development"
For the 3rd edition of the annual event "CELEBRATE ISLANDS", the Conservatoire du littoral organizes a collaborative photographic exhibition to promote the best projects executed in 40 islands around the world, in Africa, in the Mediterranean, in Northern Europe and in the Pacific.
After France and Spain, Tunisia hosts the exhibition from 30 May 30 to 2 June in the Acropolium of Carthage, then in the Carthage National Museum from 3 to 5 June.
The exhibition is part of the international initiative "Sustainable Small Islands", coordinated since 2014 by the Conservatoire du Littoral. This initiative aims at creating an international community of small islands oriented towards solidarity, to enhance experiences and good practices exchange. A "sustainable small islands" label (under consideration) will also reward the efforts undertaken locally by the network members, in order to spread to other islands in the world the best sustainable land management initiatives.
At the opening of the exhibition in Carthage, RAC/SPA signed the "sustainable islands" charter, integrating thus the circle of the Initiative partners.
For more information about the PIM initiative: http://www.initiative-pim.org