01/13: Two cetacean strandings in Libyan coast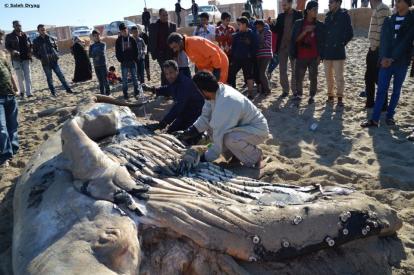 A humpback whale, stranded in Sirte (Center of Libya). Mr Almokhtar SAIED and a team from the Environmental General Authority (EGA) performed necropsy on place, on the 10th January 2013 and collected samples for future study.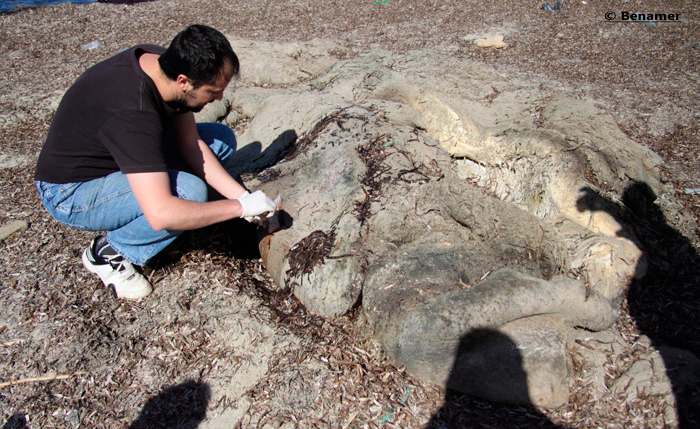 A second stranded cetacean was found in Tobruk (East of Libya). The carcass was heavily decomposed and lacked any skeletal or Idetification feature, with no fins neither face. Ibrahim BEN AMER from Omar Mukhtar University (OMU) took some samples in order to try to identify the species.
More information will be added as soon as we received it from the two researchers.