01/23: "The cleanliness and aesthetics of common living spaces are everyone's business"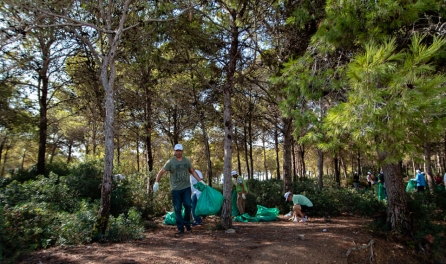 The Tunisian Ministry of the Environment is launching the Clean-up Year 2023 operation to encourage everyone to participate in keeping public spaces clean.
The initiative follows the success of a first operation of the same type, the Clean-up Month, deployed from 14 August to 4 September 2022 and supported by several organisations, including SPA/RAC.
The aim is to encourage citizens, central and local administrations, public institutions, non-governmental organisations, associations, private companies and, more generally, anyone living in Tunisia to take part in actions to clean up and maintain the cleanliness of common living spaces.
For more information, please, consult the concept note published by the Tunisian Ministry of the Environment, available in French and Arabic.
Photo : Facebook page of the Tunisian Ministry of the Environment