11/21: Call for the elaboration of distribution maps of marine key habitats in the Mediterranean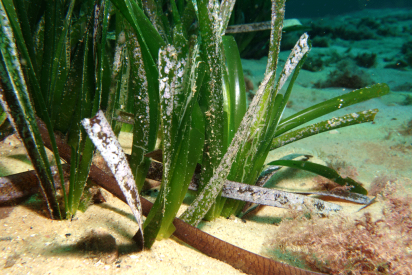 The Regional Activity Centre for Specially Protected Areas (SPA/RAC) launches a call for tenders for the "Elaboration of the Mediterranean distribution Maps of Posidonia Meadows, coralligenous assemblages and marine caves habitats"
Conservation planning and management typically require accurate and spatially explicit data at scales that are relevant for conservation objectives. In marine conservation, these data are often combined with spatial analytical techniques to produce marine habitat maps. While marine habitat mapping is increasingly used to inform conservation efforts, this field is still relatively young, and its methods are rapidly evolving. Because conservation efforts do not always specify standards or guidelines for the production of habitat maps, results can vary dramatically. As representations of real environmental characteristics, habitat maps are highly sensitive to how they are produced.
The Updated Classification of Benthic Marine Habitat Types for the Mediterranean Region is a key factor for biodiversity conservation in the Mediterranean and distribution maps are essential for assessing their conservation status.
Distribution maps are a form of thematic maps that are used to represent the distribution of particular geographic elements within a given region. It utilizes data of the chosen element to create a map which provides the user with a visual representation the particular variable's distribution. A properly made distributional map makes it easy to visualize how a certain variable or element varies over a region. It can be used to represent qualitative data like marine vegetation a region or quantitative data like density in a region.
The present study is part of the Regional Project "Empowering the legacy: Scaling up co-managed and financially sustainable No-Take Zones/Marine Protected Areas" (NTZ/MPA Project) financed by MAVA foundation.
The Regional Activity Centre for Specially Protected Areas (SPA/RAC) launches a call for tenders for the "Elaboration of the Mediterranean distribution Maps of Posidonia Meadows, coralligenous assemblages and marine caves habitats" as also foreseen in PoW 2020-2021 (Activity 3.2.1.2.b). The objective is to provide the CPs with distribution Maps of Posidonia Meadows, coralligenous assemblages and marine caves habitats as provided for in the Work programme and timetable for the period 2012-2017 of the Action Plan for the conservation of marine vegetation in the Mediterranean Sea, Action Plan for the conservation of the coralligenous and other calcareous bio-concretions in the Mediterranean Sea and Action Plan for the conservation of habitats and species associated with seamounts, underwater caves and canyons, aphotic hard beds and chemo-synthetic phenomena in the Mediterranean Sea.
The Call for tenders document is available at this link.