11/13: Publication of the Mediterranean Storm Petrel factsheet by the PIM Intiative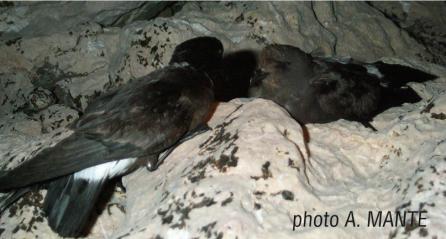 The Mediterranean Small Islands Initiative (PIM), coordinated by The Coastal Protection Agency (Conservatoire du Littoral), has recently published a factsheet on the Mediterranean Storm Petrel (Hydrobates pelagicus) listed in the Annex II of the SPA/BD Protocol, in order to compile the essential information concerning its status in the Mediterranean region.
This document has been prepared by John Borg (Heritage Malta), Ana Sanz (CSIC) and Mathieu Thévenet (PIM initiative) and validated by the Petrel working group of the Intiative. It will be updated regularly thanks to the contribution of managers and scientists members of the working group of the "Albatros Project" which is aiming at harmonising sea bird monitoring methods across the whole Mediterranean Sea, in order to compare and learn more about the biology of these species and their interactions with other sea life, to the water quality and to the availability of marine resources.
The factsheet on the Storm Petrel can be downloaded at this link.