First phase (2008 - 2009)
The first phase was completed in 2009 and included an assessment based on the available scientific knowledge to identify priority conservation areas in the open seas, including the deep seas, likely to contain sites that could be candidates for the SPAMI List. As per the decision IG 20/7 of the COP 17 of the Barcelona Convention the study "Synthesis report on the work carried out regarding EBSAs identification in the Mediterranean" has been presented to the CBD.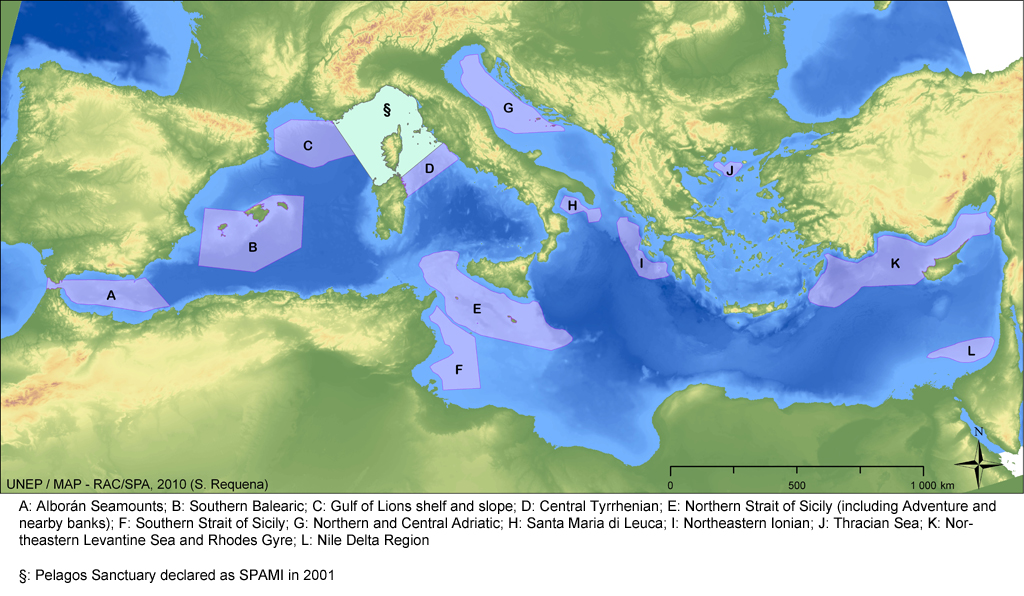 Disclaimer
The designations employed and the presentation of material in this website do not imply the expression of any opinion whatsoever on the part of the Secretariat of the United Nations concerning the legal status of any country, territory, city or area or of its authorities, or concerning the delimitation of its frontiers or boundaries.