MAPAMED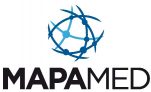 MAPAMED (Marine Protected Areas in the Mediterranean) is a GIS database that gathers information on marine protected areas of the Mediterranean, and more generally on sites of interest to the conservation of the marine environment.
It is developed and jointly administered by the MedPAN association and RAC / SPA.
The development of MAPAMED database arose from the need to have a resource center collecting and structuring information on Mediterranean MPAs. It builds on the first MPA in the Mediterranean database that was developed by MedPAN in 2008.
MAPAMED…
facilitates the access and the sharing of data on Mediterranean MPAs,
allows the analysis and the evaluation of the status and trends of the MPA network and
identifies ecological and management issues at a supra-AMP scale.
MAPAMED was updated in 2016. It will be viewable on a new web site next year. In the meantime, you can access to data sets (in view mode) through the Mediterranean Platform on biodiversity, or please contact the MedPAN or SPA/RAC secretariats.