03/18: SPA/RAC is recruiting a project officer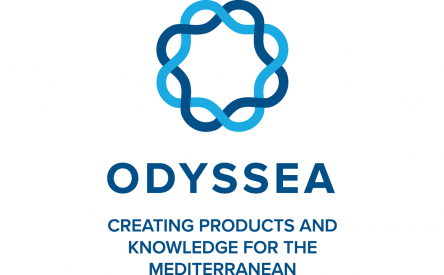 SPA/RAC is currently recruiting an officer to support the implementation of the ODYSSEA project. Candidates should send their application by e-mail no later than 25 March 2018
The ODYSSEA project aims to develop, operate and demonstrate an interoperable and cost-effective platform that fully integrates networks of observing and forecasting systems across the Mediterranean basin, addressing both the open sea and the coastal zone.
This project has received funding from the European Union's Horizon 2020 research and innovation programme under grant agreement No 727277. The project is managed by the ODYSSEA Consortium, a partnership of 28 organisations, institutions and companies, with shared leading responsibilities for its implementation.
Under the overall authority of SPA/RAC Director and supervision by the SAP BIO Coordinator, the incumbent will support the implementation of the ODYSSEA project duties assigned to SPA/RAC within the ODYSSEA Consortium, notably on the topics of:
capacity building and coordination including developing and promoting exchanges with project stakeholders from North Africa countries, in coordination with national ODYSSEA Consortium partners;

meetings and workshops in North African countries;

oceanography and biodiversity data management, notably those available through SPA/RAC, for post processing and accessibility through the platform;

support to communication and dissemination;

s/he also contributes from SPA/RAC side to actions leaded by others among the 28 partners within the ODYSSEA Consortium.
Appointment against this position is for an initial period of one year (part time, half journey basis) subject to a probationary period of three months, and may be subject to yearly extensions.
Candidates should send their application by e-mail no later than 25 March 2018, to the following address: car-asp@spa-rac.org
For more information, please download the announcement.